Live Shopping
Transform the way you sell online with our complete Live Shopping Platform.
Sell, Educate, Engage & Entertain, all at the same time!
We're proud to help 1000+ Brands grow with
Livestream & Shoppable Videos
Why choose Channelize.io?
Effective decision making using Robust Analytics

24*7 Technical Customer Support

Multistreaming - YT, FB, IG, Custom etc

Competitive Pricing Plans

Enables seamless Ecommerce Integration
Discover Channelize.io
Live Selling for Brands
Create engaging experiences for your buyers and unlock sales via Live Video Shopping within your Apps & Website.
Remember, nothing is more intimate than selling LIVE!
Boosts Buyer Engagement

Enhances Product Experiences

Drives Shoppertainment

Accelerates Purchase Decisions
and Product Sales

Builds Trust and Authenticity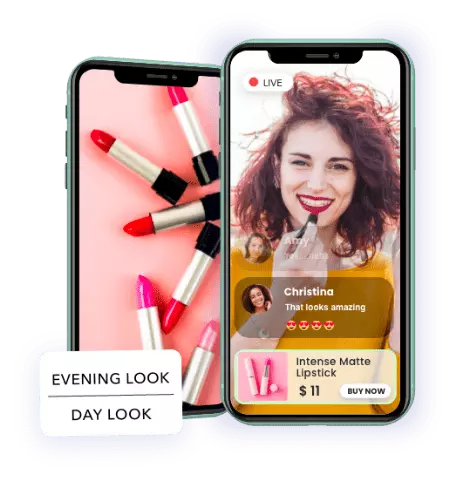 Unmatched Outreach & Scale

Easy to Adopt and Use

Gives a Face to your Brand

Makes you Approachable

Creates a Sense of Urgency
Why Shoppers love Live Shopping
Shoppers today want more than just a product, and Live Selling curates that retail
experience that your buyers desire by adding an "in-store" feel to online shopping.
Personalization

Real-time two-way
Communication

Convenient

Entertaining

Easy to Consume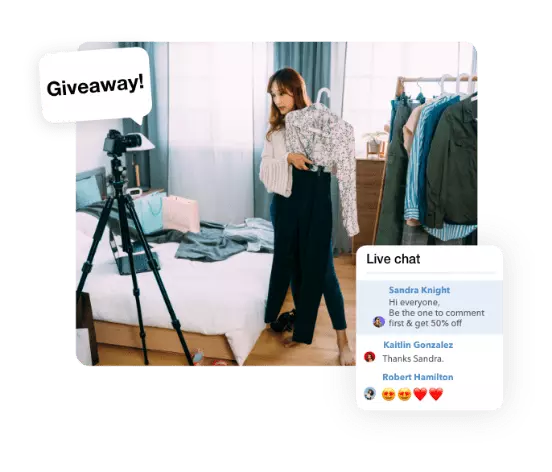 Engaging & Authentic content

Better Product Experiences

Sense of Realism

Generates Curiosity

Buy during the LIVE experience
Essential Components
Channelize.io's Essential Components that successfully launch Live Shopping and Real-time Engagement
feature for your buyers and users, without reinventing the wheel.
API & Web-hooks

Build scalable features with Channelize.io's simple to use, powerful in production, and endlessly scalable APIs and Web-hooks.

SDKs & UI Kits

Move to production fast with the pre-built UI Kits and SDKs providing all required features with the ability to customize UI exactly the way you need.

Customer Support

A combination of useful resources covering all aspects of API and UI SDKs and a supportive team of developers help you launch Live Shopping features with ease.

Scalable Cloud Infrastructure

Grow your business without worrying about the scalability of your infrastructure. Support up to a Million large Audiences.

Pre-built Integration Solutions

Pre-built integrations for popular e-commerce platforms make it as easy as plug-and-play.

Analytics

Measure the true impact of real-time engagement, and act to accelerate your business.

Seamless Integration

Seamlessly integrates into your existing website and apps, or you can even launch standalone applications with Live Video Shopping as the core feature. Furthermore, you can also integrate with your Ad Managers and existing Marketing Stack.

Developer Integration

With our developer documentation, help center, and demos you will swiftly figure out how to integrate our platform.

White Label

Completely white-label to reflect your brand.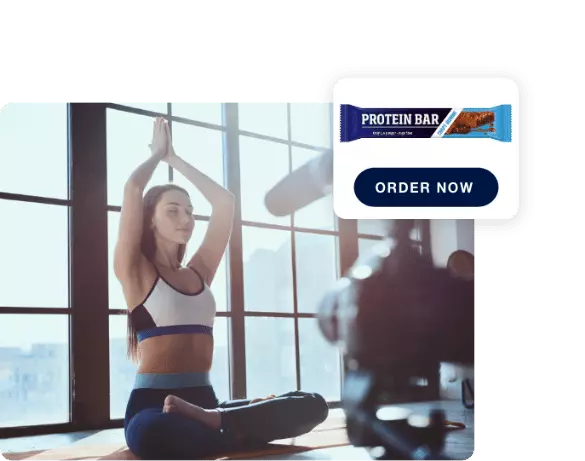 Launch the Way you Like
Easily integrate into your existing eCommerce Store, Mobile Apps & Website

Launch as standalone Video Shopping App & Website

Integrate with your Ad Managers and existing Marketing Stack

Mobile Apps for Show Hosts (Influencers Key Opinion Leaders (KOLs), Brand Advocates & Employees)
Powering Real-time Engagement for
Brands & Communities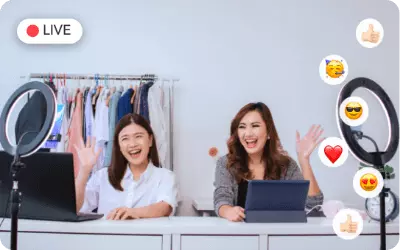 Request a Demo
A personalized demo showcasing Channelize.io in action! Allow us to help you with queries on pricing, features, custom requirements, etc.
BOOK A FREE DEMO