Our Mission is to empower Businesses
with effective In-App Communication
Channelize.io brings to you a Feature-Rich In-App Chat platform for your applications and websites. We add In-App User-to-User Communication into Mobile Apps & Websites, with rich & engaging Text Chat, Video, and Audio Calling experiences, to Increase User Engagement and Enable new Revenue Streams.
Channelize.io is a Communications-Platform-as-a-Service product (CPaaS). A Messenger Builder that enables businesses to provide messaging to their own users, customers or partners, in a self-branded manner, either as a stand-alone application, or integrated into their existing Websites or Applications.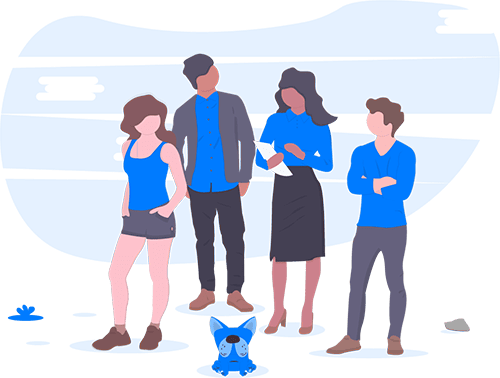 "Depending On The Type Of Business (Healthcare, Education, E-Commerce, On-Demand, FinTech, Online Communities, Etc), User-To-User Communication In Your Website/Apps Can Serve Different Use Cases, And Open Unexplored Avenues For Growth.
Examples: Interactions Between Doctor & Patients, Teacher & Students, Sellers & Buyers, Users On Niche Dating/Matrimonial Communities, Etc."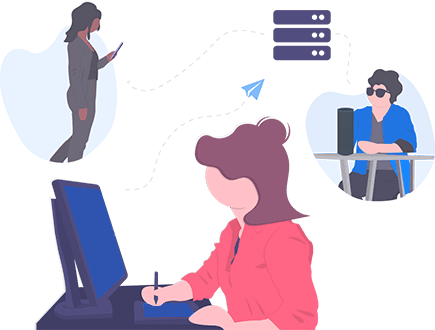 Our Belief
"Opportunities don't happen. You create them." - Chris Grosser
For many new-age businesses running their website or mobile apps, real-time user-to-user communication can bring a lot of efficiencies and reduce capital spends. Businesses have yet not been able to leverage messaging & video calling, even though popular apps like WhatsApp have educated consumers about such mediums. Though apps like WhatsApp for Business and Facebook Messenger provide offerings for businesses, their experience is not seamless as per business needs and is very generic. Our realization of this void, coupled with flexibility around workflow & metrics, and concerns about Privacy led us to build Channelize.io.
The genesis of Channelize.io started back in Mid-2017 with an idea and within 10 months, a minimum viable product was launched under the name of PrimeMessenger. Later, in 2018 it was rebranded as Channelize.io. If you're Competitor-Focused, you have to wait until there is a competitor doing something. However, being Customer-Focused allows you to be more Pioneering. We Innovate on behalf of our customers and believe in providing excellent customer service.
Our Culture
"Do or Do Not. There is no Try" - Yoda (Star Wars V)
It is hard to define our culture. Here, at Channelize.io, we foster a climate where our team enjoys a Communicative and Transparent working environment allowing every team member to voluntarily communicate their views, accord opinions and thus acquire knowledge on new things. We believe in solving problems in a collaborative manner. From beginning to end, we like to take command of our business and hold pride in the tasks we perform. Apart from working, we make sure we have fun while we work.